Who's Online Now
7 members (

Sunset Poet

,

Everett Adams

,

Calvin

,

Gary E. Andrews

,

JAPOV

,

Guy E. Trepanier

, 1 invisible), 283 guests, and 400 robots.
Key:
Admin
,
Global Mod
,
Mod
Register Today!
Welcome to the Just Plain Folks forums! You are currently viewing our forums as a Guest which gives you limited access to most of our discussions and to other features.

By joining our free community you will have access to post and respond to topics, communicate privately with our users (PM), respond to polls, upload content, and access many other features. Registration is fast, simple, and absolutely free; so please join our community today!
ShoutChat
Comment Guidelines: Do post respectful and insightful comments. Don't flame, hate, spam.
What's Going On
Profile for Member #14992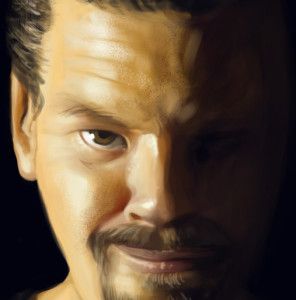 Join Date
08/10/07
08:01 PM
Last Seen
02/15/13
06:22 PM
About
Birthday
September 21 1976
Website URL
itosaithwebb.wix.com/tobiaswhiteillustrations
Occupation
Freelance Illustrator
Hobbies
Art, Haiku, Movies ( Sci-fi, Horror, comedy, movie book), Books (Horror, Sci-fi, comedy, Folklore), strategy games, debating, being truthful
Tobias B White's Forum Signature
"There are no such things as coincidence or chance, everything happens for a reason, though we may not know why at the time it happens."

Be sure to check out my new online store. http://www.zazzle.com/tbw_designs
Support Just Plain Folks
We would like to keep the membership in Just Plain Folks FREE! Your donation helps support the many programs we offer including Road Trips and the Music Awards.


Forum Statistics
Most Online
37,523


Jan 25th, 2020
Just Plain Quotes
"Some problems are really just blessings with strings attached." -Brian Austin Whitney
Popular Topics

(Views)